Description
Humphrey HFA II-i
The Gold Standard in Modern Perimetry
 Validated by more than 25 years of research, design and clinical experience, the HFA is the accepted standard of care in glaucoma diagnosis and management. With over 65,000 installed units worldwide, the Humphrey Field Analyzer is the premier automated visual field perimeter.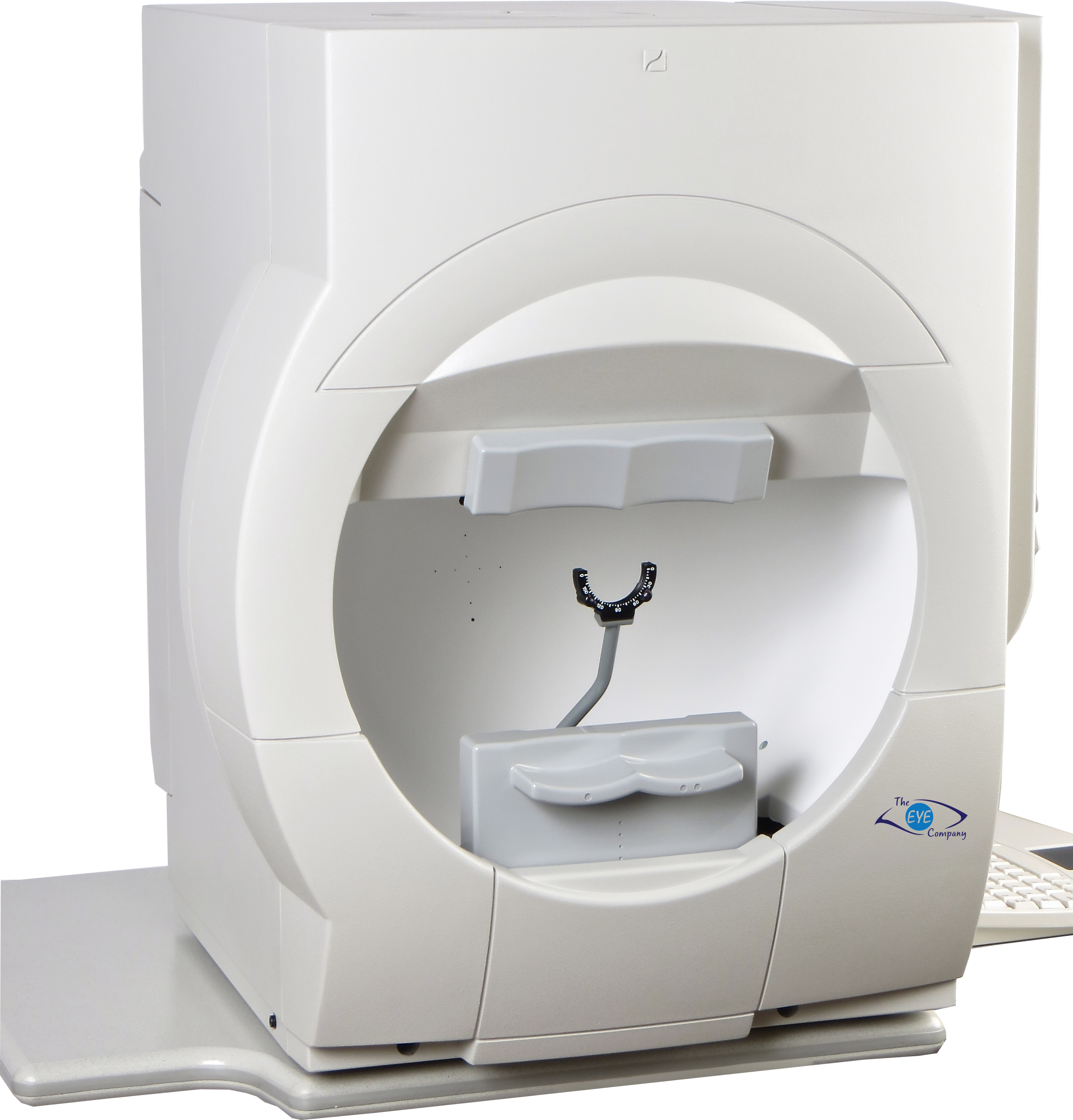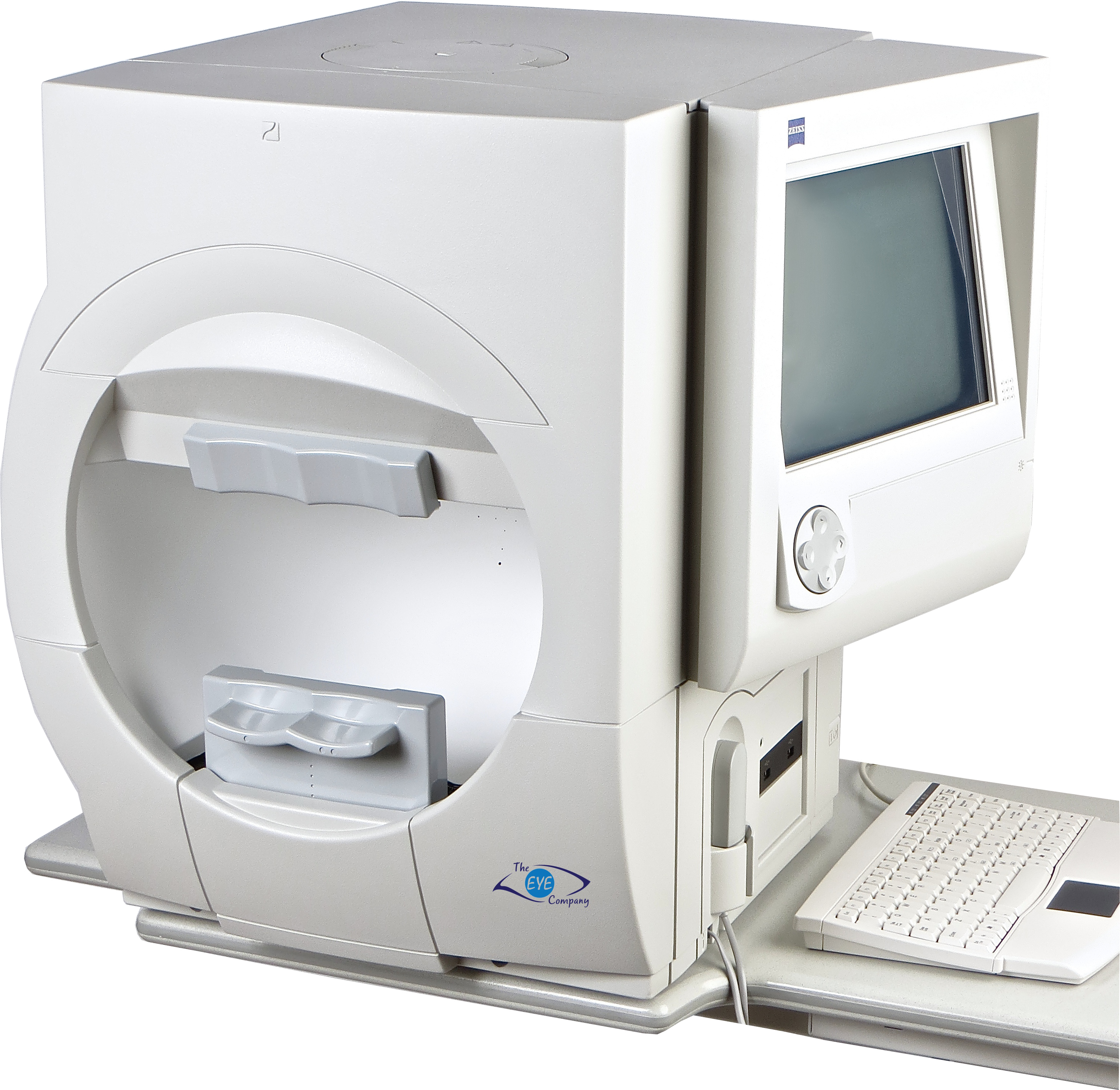 Advanced Analysis
The HFA is the only perimeter with progression analysis validated in the Early Manifest Glaucoma Trial.1
Enhanced Guided Progression Analysis (GPA) software identifies statistically significant progression automatically, and presents"at a glance" visual field progression analysis on a single page report.
Visual Field IndexTM (VFITM) is a simple and intuitive global index to determine percentage of field loss on every visual field.2,3
Pattern Deviation Plots identify localized field loss, minimizing ocular media effects suchas cataracts.
STATPAC, the language of perimetry, compares results to proprietary age-normative and glaucoma databases.Early glaucoma detection
• SITA-SWAP software reduces blue-yellow threshold test time to just 4–6 minutes, providing a clinically practical tool for early detection of glaucoma.4,5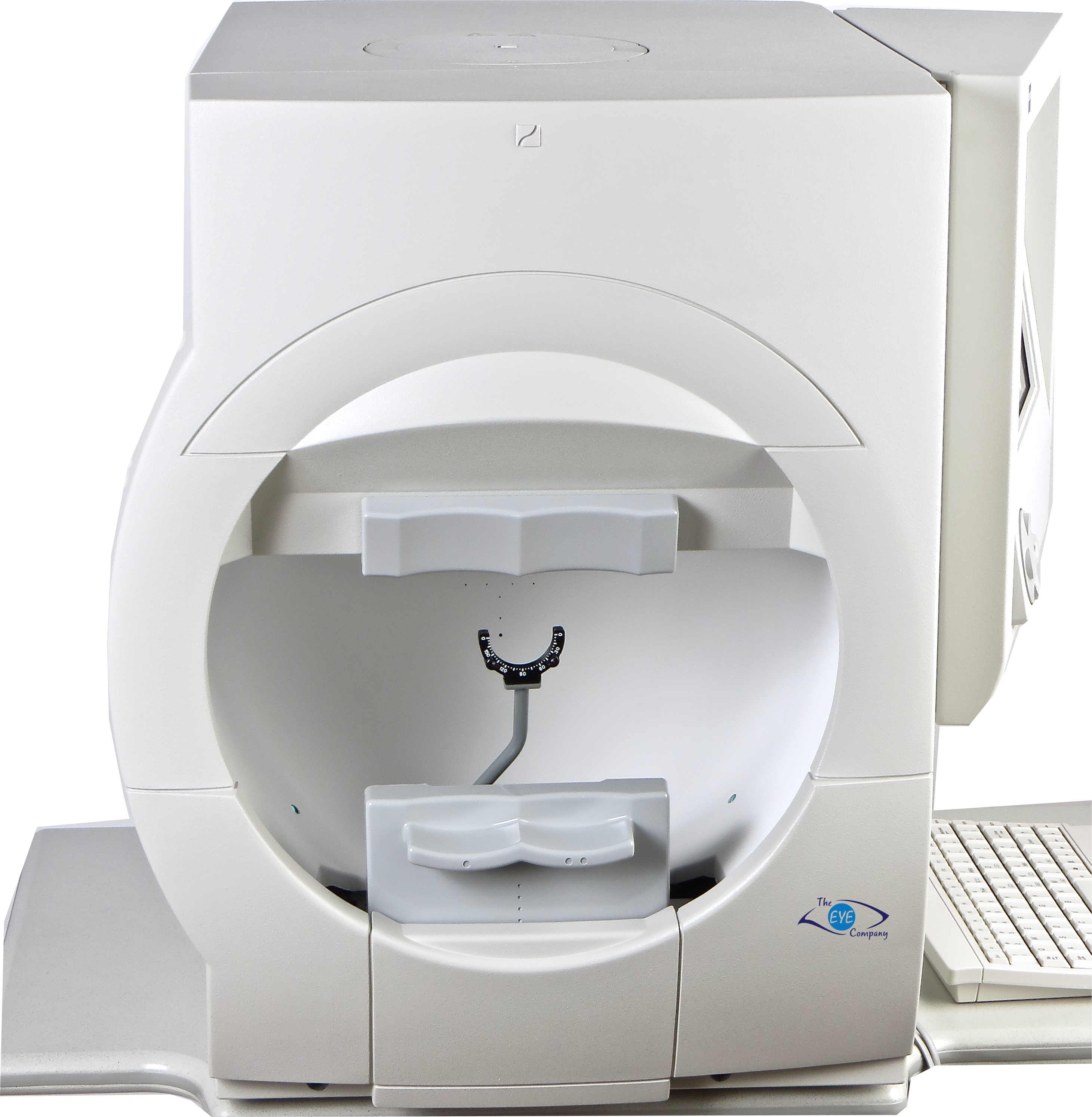 Enhanced Exam Reliability
Patented system automatically tracks and aligns head and eye position.
Kinetic, Custom and Social Security Disability testing provide a wide range of special purpose testing protocols. Practice and patient friendly.
DICOM Gateway option supports connectivity in DICOM environments such as FORUM® or the U.S. Veterans Administration Hospitals. (Check for availability.)
HFA-NET Pro with 

EasyConnect

TM RCT provides plug-n-play connectivity solutions to connect to an office network.
Touch-screen and menu-driven interface simplifies operation.
Ergonomic design promotes maximum comfort, access and versatility.
Improved GPA Design
Presents "at a glance" visual field progression analysis on a single page report.
Quantifies rate of progression with new global index VFI, optimized for progression analysis.
Displays rate of vision loss relative to patient age for individualized patient care.
Projects current rate of progression forward up to 5 years to help assess risk of future vision loss if current trend continues.
Combines Full Threshold and SITA strategies.
Automates removal of tests with poor reliability.
Streamlines clinical interpretation and simplifies patient education.
Improved Workflow
Connect to your EHR, office network or any device using DICOM connectivity with the FORUM Eye Care Data Management system.
Provides VFI as a simple and intuitive new global index to determine the percentage of visual field loss on every test.
Prints to virtually any network printer with HFA-NET Pro and 

EasyConnect

.
Allows non-IT specialists to set up networking with 

EasyConnect 

RCT.
Improves database performance – with Archive/Retrieve up to 60X faster.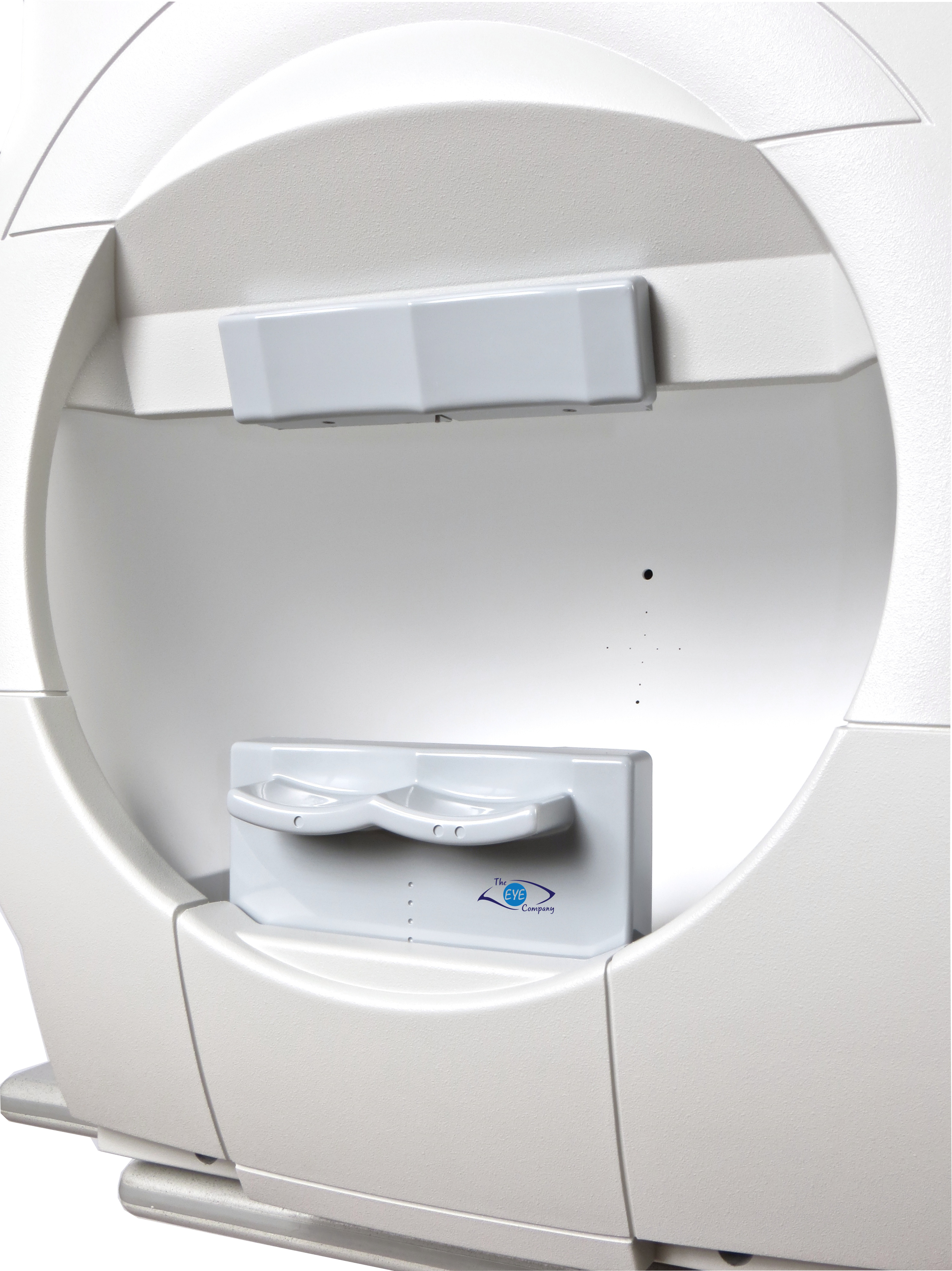 ---
HFA Technical Specifications
740i
745i
750i
Test Specifications
Maximum temporal range (degrees)
89
Stimulus duration
200 ms
Visual field testing distance
 30 cm
Background illumination
31.5 ASB
Threshold test library
24-2, 30-2, 10-2, Macula
•
•
•
60-4, Nasal step
•
•
•
Threshold test strategy
SITA Standard, SITA Fast, Full Threshold, FastPac
•
•
•
SITA-SWAP
•
•
Screening test library
C40,  C76, C80
•
•
•
C64, C-Armal
•
•
•
Peripheral test patterns
•
•
•
Screening test modes
Age corrected
•
•
•
Threshold related, Single intensity
•
•
•
Specialty test library
Social Security Disability, monocular, binocular
•
•
•
Superior 36, 64
•
•
•
Kinetic testing
Option
Option
•
Custom testing
•
•
•
Operator interface
Touch-screen CRT with keyboard
•
•
•
Fixation control
Heijl Krakau blind spot monitor
•
•
•
Video eye monitor
•
•
•
Gaze tracking
•
•
•
Head tracking
•
Vertex monitoring
•
Remote video eye monitor capability
•
•
•
Stimulus
White-on-white
•
•
•
Red- or blue-on-white
•
•
•
Blue-on-yellow (SITA-SWAP)
•
•
General Testing Features
Stimulus sizes
Goldmann I-V
Goldmann I-V
Goldmann I-V
Foveal threshold testing
•
•
•
Automatic pupil measurement
•
Test storage
User-defined
•
•
•
Software features
Visual Field Index™ (VFI)™
•
•
•
EasyConnect ™ RCT
•
•
•
HFA-NET Pro™
•
•
•
Glaucoma Hemifield Test (GHT)
•
•
•
Guided Progression Analysis™ (GPA)™
•
•
•
STATPAC 2–single field analysis
•
•
•
Serial field overview
•
•
•
Networking
•
•
•
FORUM connectivity
•
•
•
DICOM connectivity
•
•
•
Data storage, retrieval and analysis
Hard drive
160 GB
160 GB
160 GB
USB
•
•
•
Printer
Native generic PCL 3, PCL 5 and postscript support for local, shared and network printers
Dimensions
Height
24" (60 cm)
Width
23" (58 cm)
Depth
20" (51 cm)
Weight
 88 lbs (40 kg)
Electrical requirements
 100-120 V, 50/60 Hz
Standards
 UL, CSA, and CE standards