Tomey TL-100
The Auto Lensmeter TL-100 is the standard model in TOMEY's lensmeter line. This model is intended for comprehensive measurement of spectacle lenses and contact lenses, e.g. spherical lenses, cylindrical lenses, progressive lenses, and high refractive index lenses. The TL-100 also displays prism diopter readings.
Direct From The Manufacturer
This unit it certified new and will ship directly from the manufacturer. Original packaging, user manuals, and warranties are included.
2 Year Limited Warranty
This unit qualifies for our 24 Month Warranty Policy. Learn more about warranty policies by visiting our Warranties page.
5 in stock (can be backordered)
Description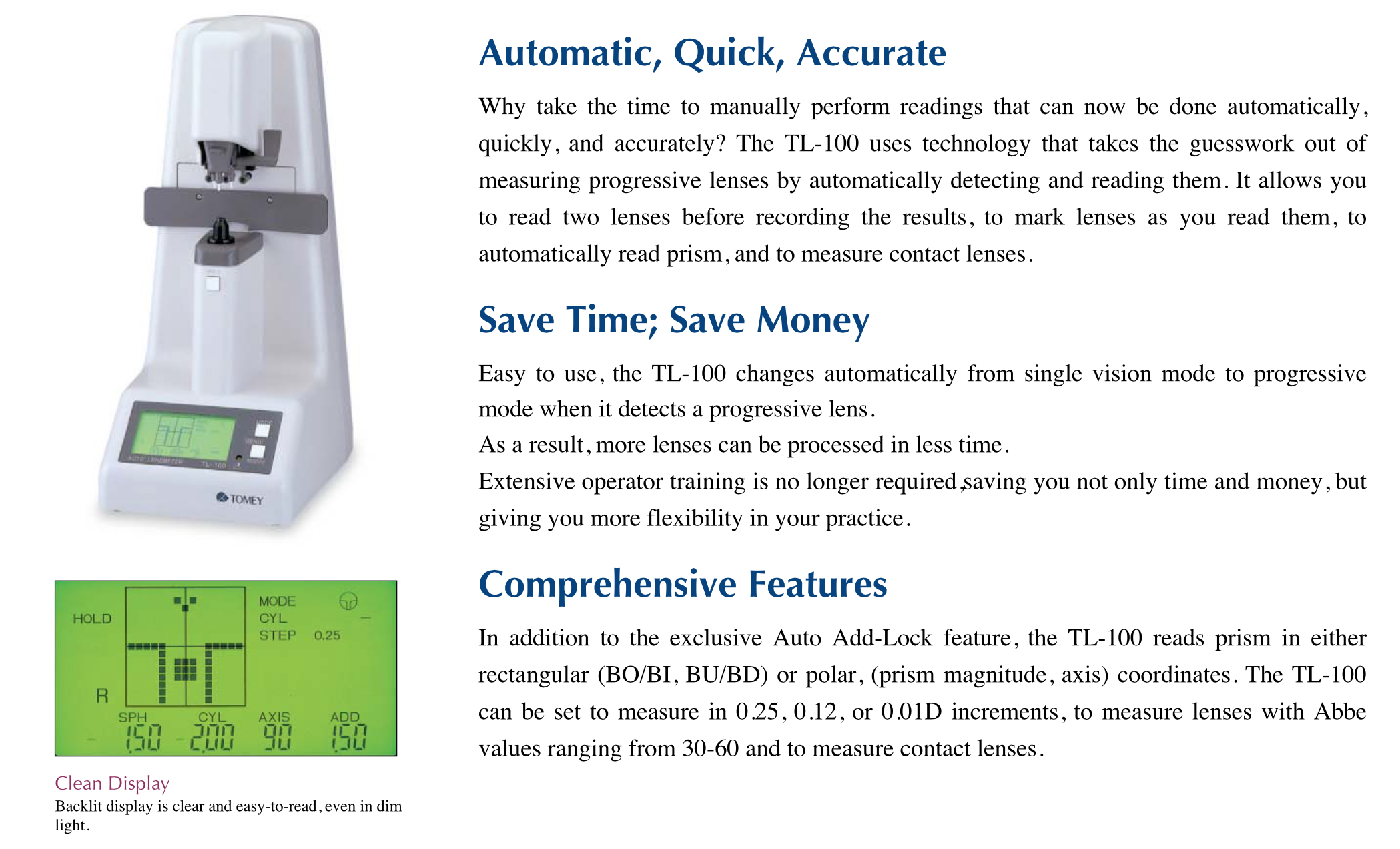 Additional information
| | |
| --- | --- |
| Weight | 11 lbs |
| Sphere | +,- 25D |
| Cylinder | +,- 9.99 |
| Axis | 0-180 |
| Addition | 0-9.99 (Delta) |
| Prism | 0-9.99 (Delta) |
| Lenses | Spectacles, Hard and Soft Contact Lenses |
| Sampling Speed | .035 Seconds |