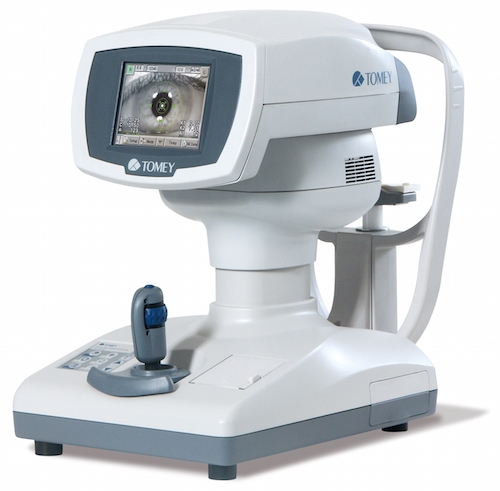 Tomey RC-5000
Highly accurate measurement combined with short examination time and ease of use makes working with the RC-5000 both professional and quick.  The advanced touch-screen display allows you to perform both refraction and keratometry automatically with one simple movement. Capture one eye on the display and the RC-5000 will do both eyes automatically. With the new features, the RC-5000 will surely make your office more efficient.
Direct From The Manufacturer
This unit it certified new and will ship directly from the manufacturer. Original packaging, user manuals, and warranties are included.
2 Year Limited Warranty
This unit qualifies for our 24 Month Warranty Policy. Learn more about warranty policies by visiting our Warranties page.
Description