Description
Reliance Ophthalmic Exam Lane Package
You asked for it, and now here it is. We have finally assembled an exam lane package with top of the line Reliance Chair/Stand, Haag-Streit Optics, Classic Ultramatic Phoropter, and modern digital acuity charts all at an affordable price point. Completely refurbished, this system is the perfect choice for a start-up or even the most established practice seeking an additional room. All of our exam lane packages are customizable, so feel free to swap an instrument for something different.
Reliance 6200L Exam Chair, in Green.
Manual pneumatic assisted recline examination chair to table position. Handles on either side of chair back with dual controls for base function either by foot switch or membrane switches on both sides of chair back.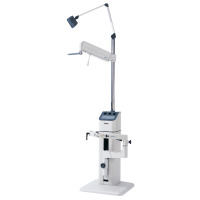 Reliance 7800 Instrument Stand
The 7800 instrument stand complements any Reliance examination chair to efficiently deliver diagnostic instruments.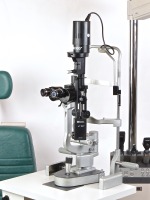 Haag-Streit BM900 Slit Lamp
The Haag-Streit BM 900® has been the standard in modern slit lamp microscopy for almost 50 years – and still is! Over 100,000 professionals all over the world who own a BM 900® agree that it was the best investment they ever made for their practice.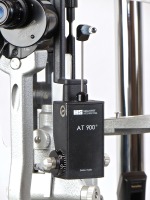 Haag-Streit AT-900 Tonometer
Goldmann applanation tonometer is still the most widely used instrument to measure the intraocular pressure. It is based on the Goldmann principle – a principle proven over more than 50 years and with millions of patients.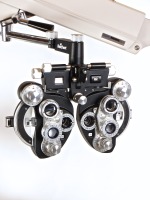 Reichert Ultramatic Phoropter (Black, + Cyl.)
The original and best refracting instrument, Phoroptor continues to be the industry standard after more than 90 years, offering world-renown mechanical quality and craftsmanship.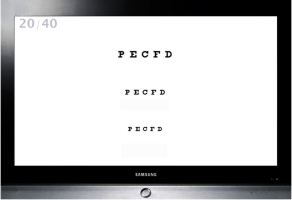 Espiant iOS Digital Acuity Chart w/t iPod Touch
*SOLD SEPARATELY (not included)
Espiant combines a fully featured Digital Visual Acuity System with a customizable Content Display System leveraging premium advertising and content opportunities during patient/doctor idle time.