Description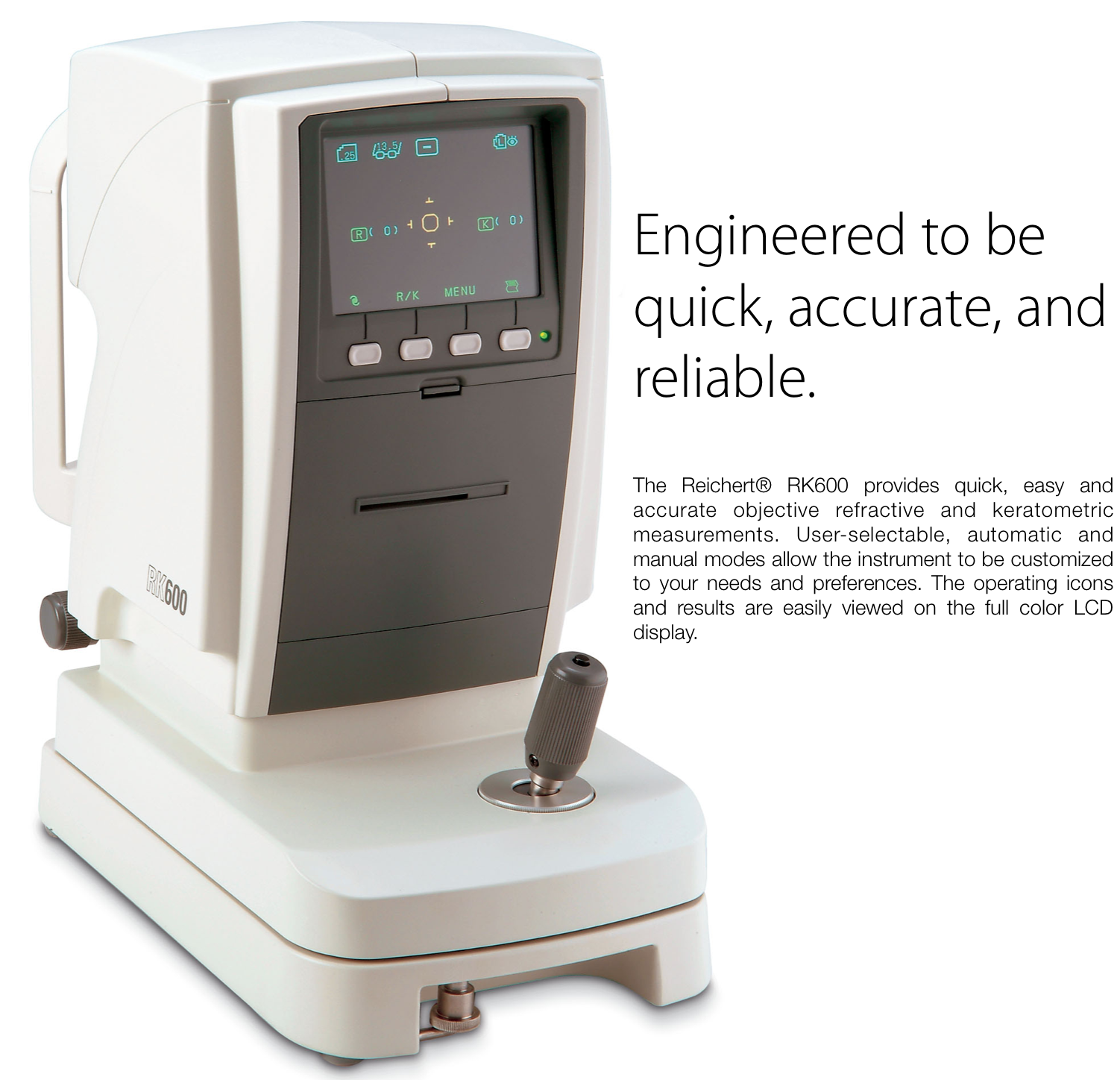 An adjustable chinrest and headrest, familiar joystick control and automatic measurement modes make the RK600 easy for any operator to use.
Refractive and keratometric measurements are highly accurate and provide reliable data for the starting point of a subjective refraction and contact lens fitting.
The instrument's auto start function initiates measurements automatically when alignment is achieved. Between one and ten sequential refractive measurements can be obtained in the automatic mode.
The RK600 enables you to format measurement printouts, which are automatically cut after being dispensed.