Description
Our new premier exam lane package includes everything you need to get your new exam room off the ground and running. With all the classic features you expect, the S4Optik 2000 Combo offers grandeur styling and comfort, giving your practice the leading edge in modern ophthalmology equipment. Featuring the smallest chair and stand footprint in the industry, this system is designed for any size room with any layout.
Chair & Stand:
S4Optik 2000CB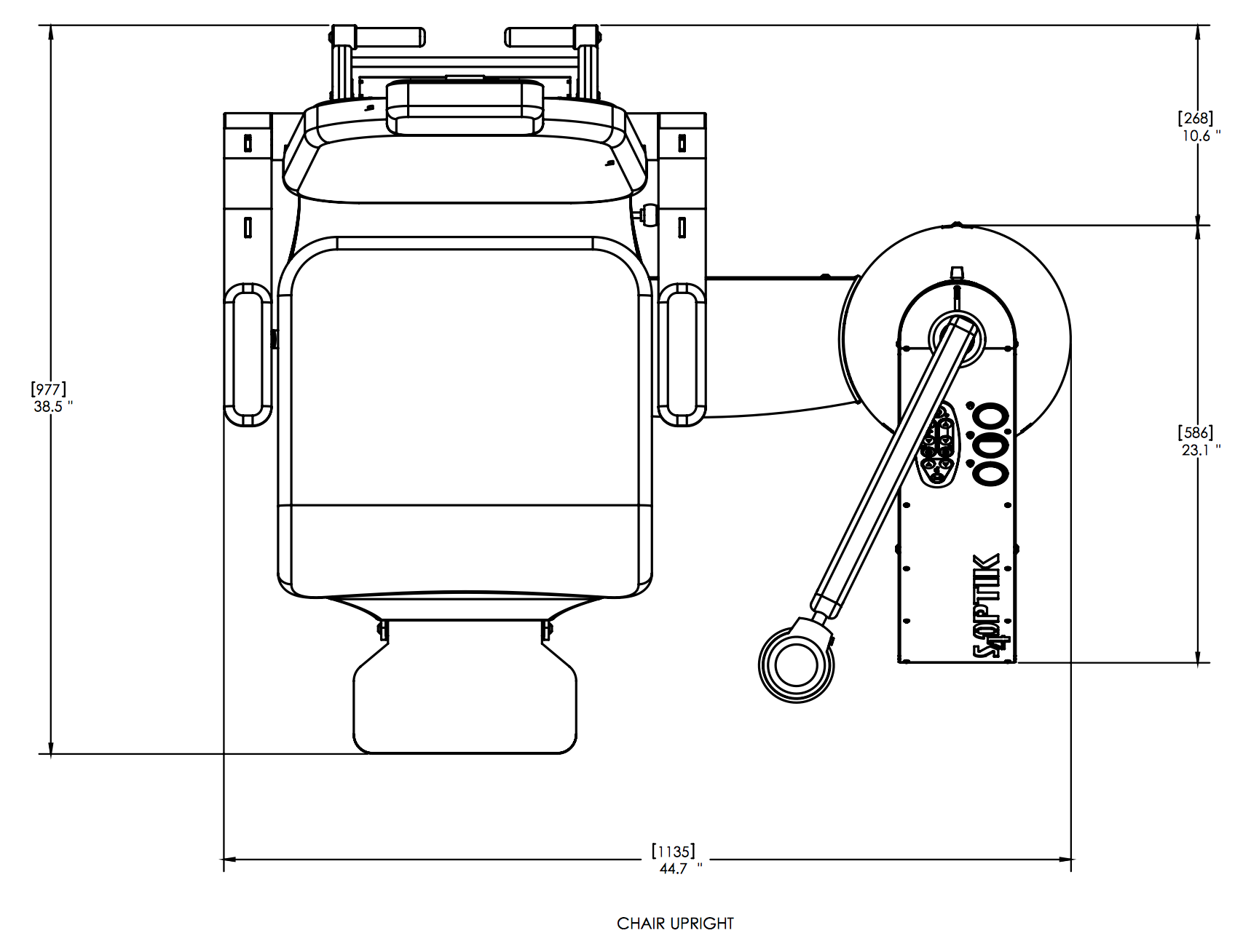 With our premier chair and stand, we set out to offer a system that provides all the classic features we love in exam equipment, while taking up as little space as possible. With a footprint just under 45″, the 2000 Combo is the most functional system on the market.
Chair:
The S4OPTIK 2000 Examination Chair is the perfect choice for today's modern practice. It features a precision engineered Cradle Track System, convenient Tilt Release Controls, strong, yet silent Power Lift System, intelligent Rotation Lock, robust Foot Rest, functional Armrests, sensible Height Control locations, and improved Headrest design.
Slit Lamp:
An engineering achievement, this fully counterbalanced arm, incorporates the full function and range, with the lock/release mechanism conveniently located at your fingertips. A 13.5" (34.3cm) range of travel and counter balance up to 60lbs (27.2kg), this arm easily accommodates all, including wheelchair patients. A chair up/down switch is located on the front of the arm and is reversible for left handed set up.
Refractor Arm: 
Engineered with natural, and comfortable hand movements in mind, the lock/release lever engages a single lock mechanism in all three dimensions (forward/backward/ vertical). A 12.5" (31.75cm) vertical range, and counter balance up to 20lbs (9.1kg) ensures precise and effortless positioning.
Overhead Light: 
The overhead light completes the modern appearance of the combo, yet offers a long-lasting halogen lamp, providing bright, direct light for general lighting or minor procedures. Metal lamp arm construction allows stable, one handed movements with superior durability. The overhead lamp is low voltage (12V) for safety.
Console:
Offers three rechargeable wells for hand instruments, up/down and auto return for chair, BIO power source with rheostat, overhead light control with rheostat, main power on/off switching.
Slit Lamp:
iBex 5-Step LED
-includes iBex Applanation Goldmann Tonometer

Crafted from top grade optical glass and premium layered coatings, ibex delivers crisp, high definition viewing. It's the ultimate slit lamp for those who demand rich detail and less observation strain during fast paced exams. We've also added a  3-year warranty on the mechanics, and a 5-year warranty  on the LED. Wow.
Led Wave™ Illumination
Proprietary LED technology not only delivers incredible brightness, color and clarity, full spectrum wavelengths are precision tuned for far superior anterior and posterior observation. Plus, heat to the patient's eye is reduced by nearly 90% compared to traditional illumination, resulting in greater patient comfort during prolonged observation.
Glare Reduction
With multi-layered, the optics optical coatings filter unwanted glare and allow use of mid to high range illumination while maintaining high contrast and amazingly sharp images.
Mechanical System
To insure that you're your upgrade to iBEX is effortless; our engineers made sure that all mechanical controls and features are conveniently positioned and consistent with industry standards.
High Definition Micro Surgical Optics

LED Wave™ illumination

Industry's 

widest field of view

5-Step rotating drum magnification: 6x, 10x, 16x, 25x, 40x
Slit Width: 0-14mm
Vertical design reduces reflections
Smooth movement and precise mechanics
Triangular steel base plate for a lifetime of stability
Soft-edge, non-scratch black matte table
Imaging compatible
Phoropter:
Reichert Ultramatic Refractor-
-Select Plus or Minus cylinder
-Select Black or White color
-Includes rod and near card
The original and best refracting instrument, Phoroptor continues to be the industry standard for more than 90 years, offering world-renown mechanical quality and craftsmanship. The Reichert Phoroptor is the only refracting instrument completely designed and manufactured in the United States. Each Phoroptor is made of nearly 1,000 pieces, assembled by hand in our Buffalo, New York factory.
Every Phoroptor has that unmistakable feel of quality. The smooth rotation of the dials. The virtual absence of play in the mechanisms. The precise, solid click of the control knobs. Constant reminders that you're using the world's finest refracting instrument. It's a fit and feel no one can duplicate, any more than they can duplicate the Phoroptor's optical quality, accuracy and reliability.
Acuity Chart:
  Espiant Digital System
-Includes ASUS LCD monitor, iPod Touch w/t software, Apple TV system, wall mounting bracket.
The Digital Visual Acuity System includes all relevant functionality needed to perform accurate patient acuity testing, with a rich selection of fonts, exam types and administrative controls.
Epsiant software combines a fully featured Digital Visual Acuity System with a customizable Content Display System leveraging premium advertising and content opportunities during patient/doctor idle time. LED Acuity System Powered by an Apple computer (included) and incorporates all of the clinical and technical features that you desire.