Description
                 21″ LCD Panel Simplify the examination process and enjoy high quality with outstanding clarity.
Variable Working Distance With Automatic Chart Calibration
Chart size automatically calibrates to the working distance, eliminating the need for mirror systems that compromise image quality, as well as the need for a professional installation. The working distance may be between 2m to 6.5m.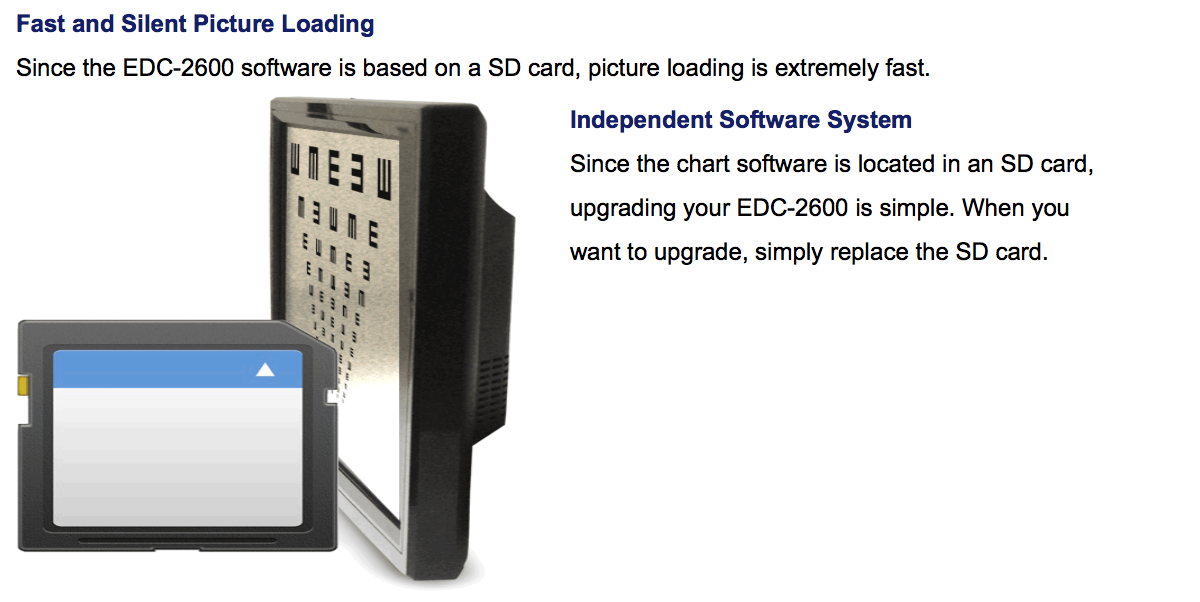 [/span6][/columns]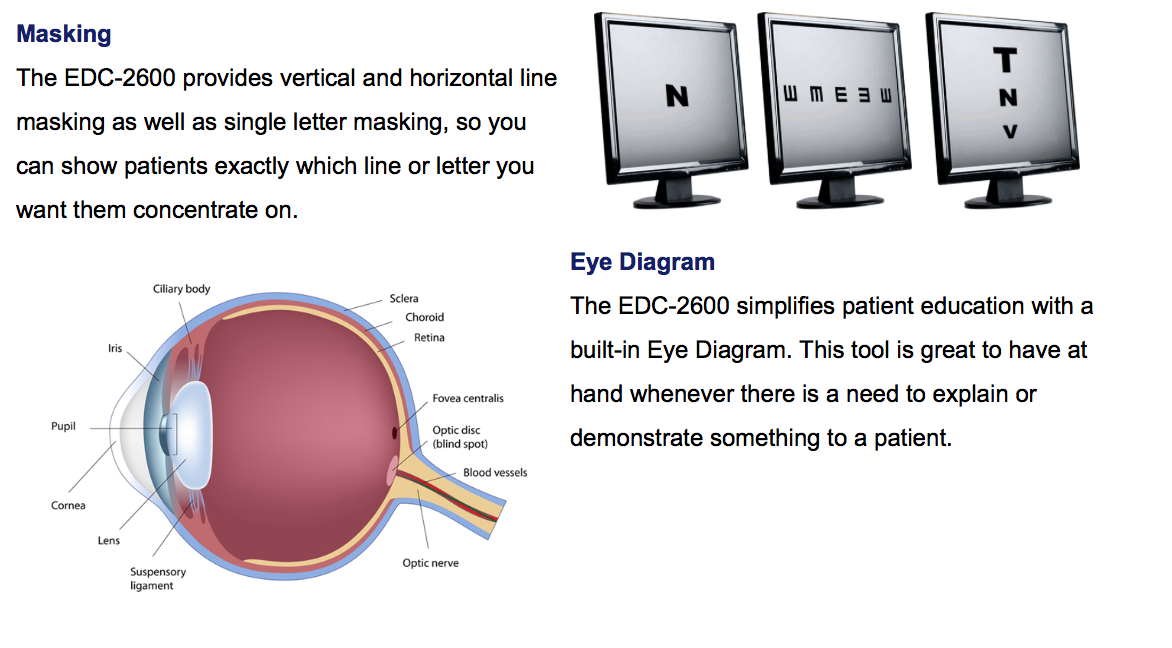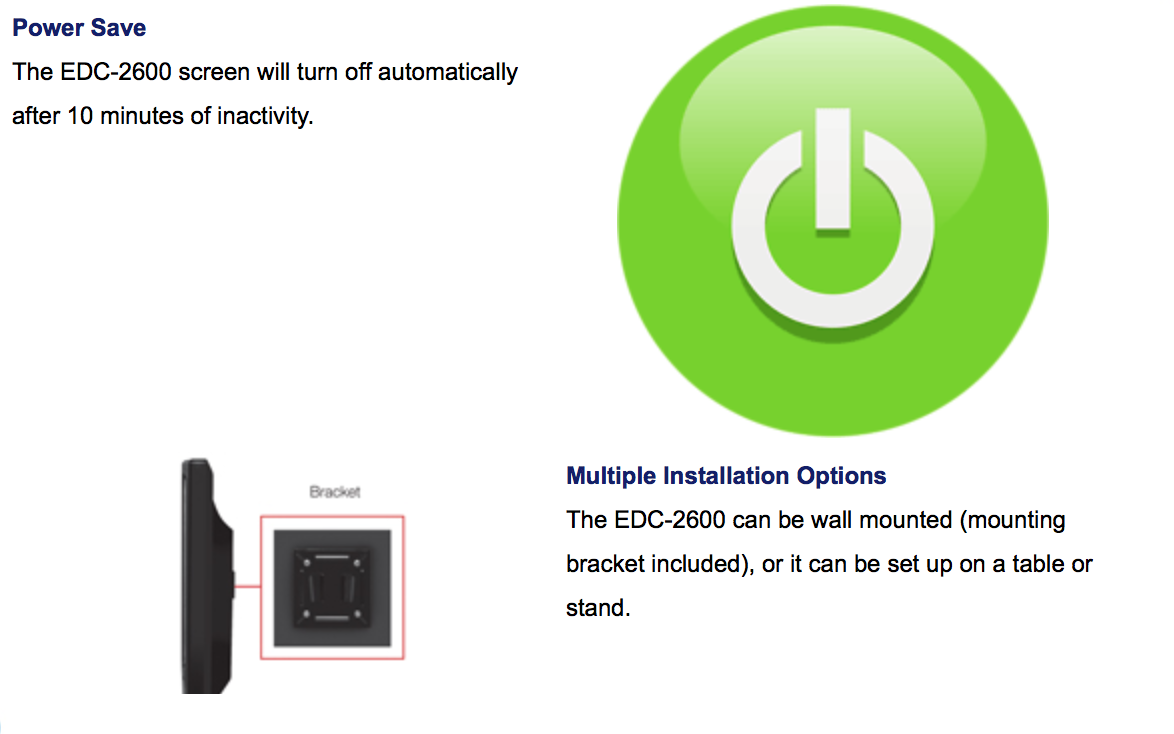 Features of the EDC-2600
▪ 21″ LCD Panel
▪ Variable Working Distance With Automatic Chart Calibration
▪ Fast and Silent Picture Loading
▪ Independent Software System
▪ Masking
▪ Eye Diagram
▪ Astigmatism Tests
▪ Power Save
▪ Multiple Installation Options