Description
Our new executive digital refraction system allows you to optimize the refraction process, by cutting and reducing time during procedures, while increasing accuracy and efficiency. As a result, you can see more patients per day, with better results.
Digital Refractor:
EZER EDR-7800
Unique Functions of the EDR-7800 Digital Refractor: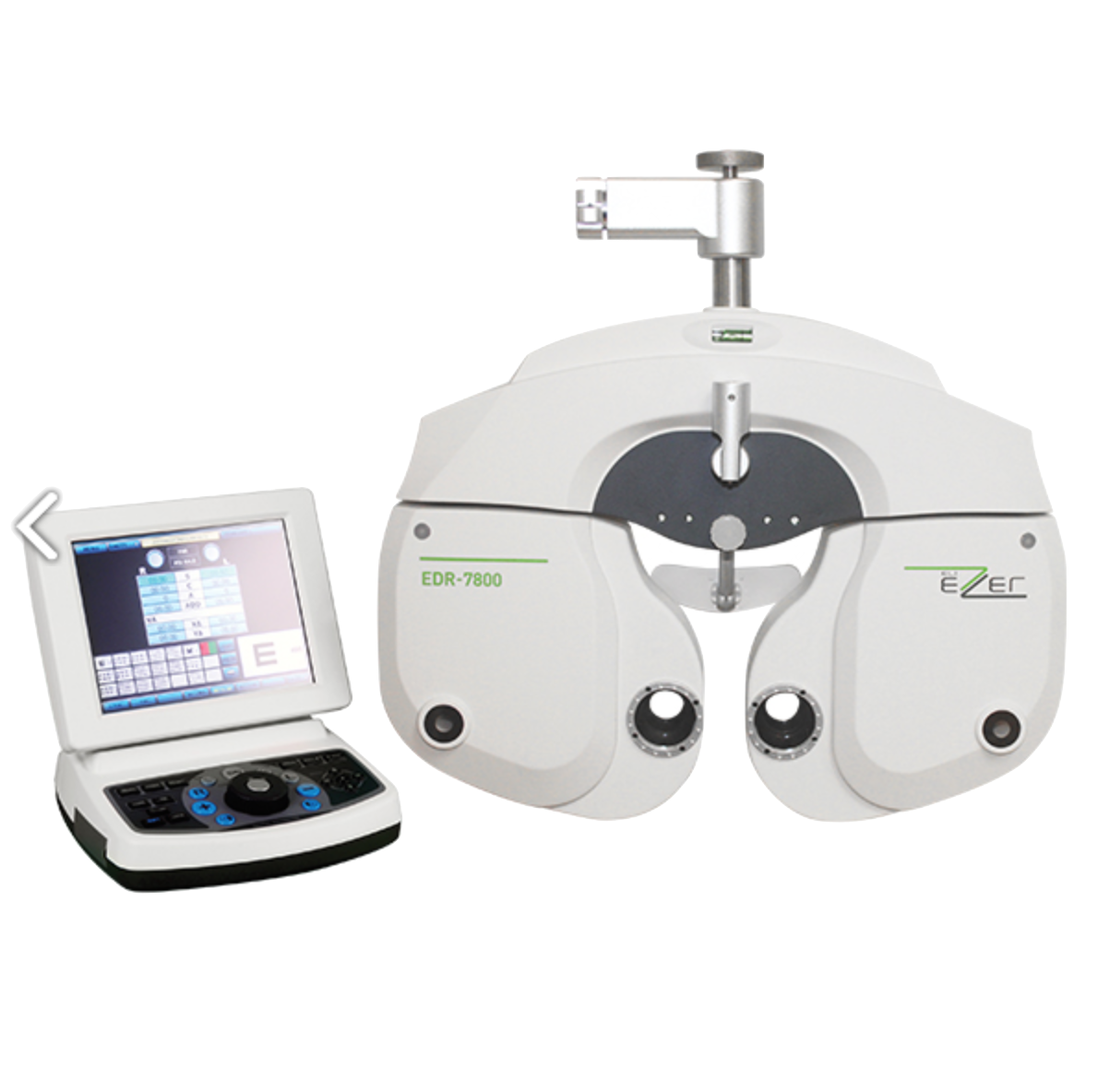 ▪ Sleek Eco-Friendly Design Using Anti-Bacterial Materials ▪ Accelerated Reboot ▪ Rapid Lens Change ▪ Reduced Operating Acoustics ▪ Touch Screen Interface ▪ 8.0" High Resolution Touch
▪ Multi Function Jog Dial ▪ Elegant User-Friendly Key Pad ▪ Supports Numerous Visual Charts and Tests ▪ Built In Printer ▪ Simultaneous Data Sharing ▪ Networking System
Autorefractor/Keratometer:
EZER ERK-7800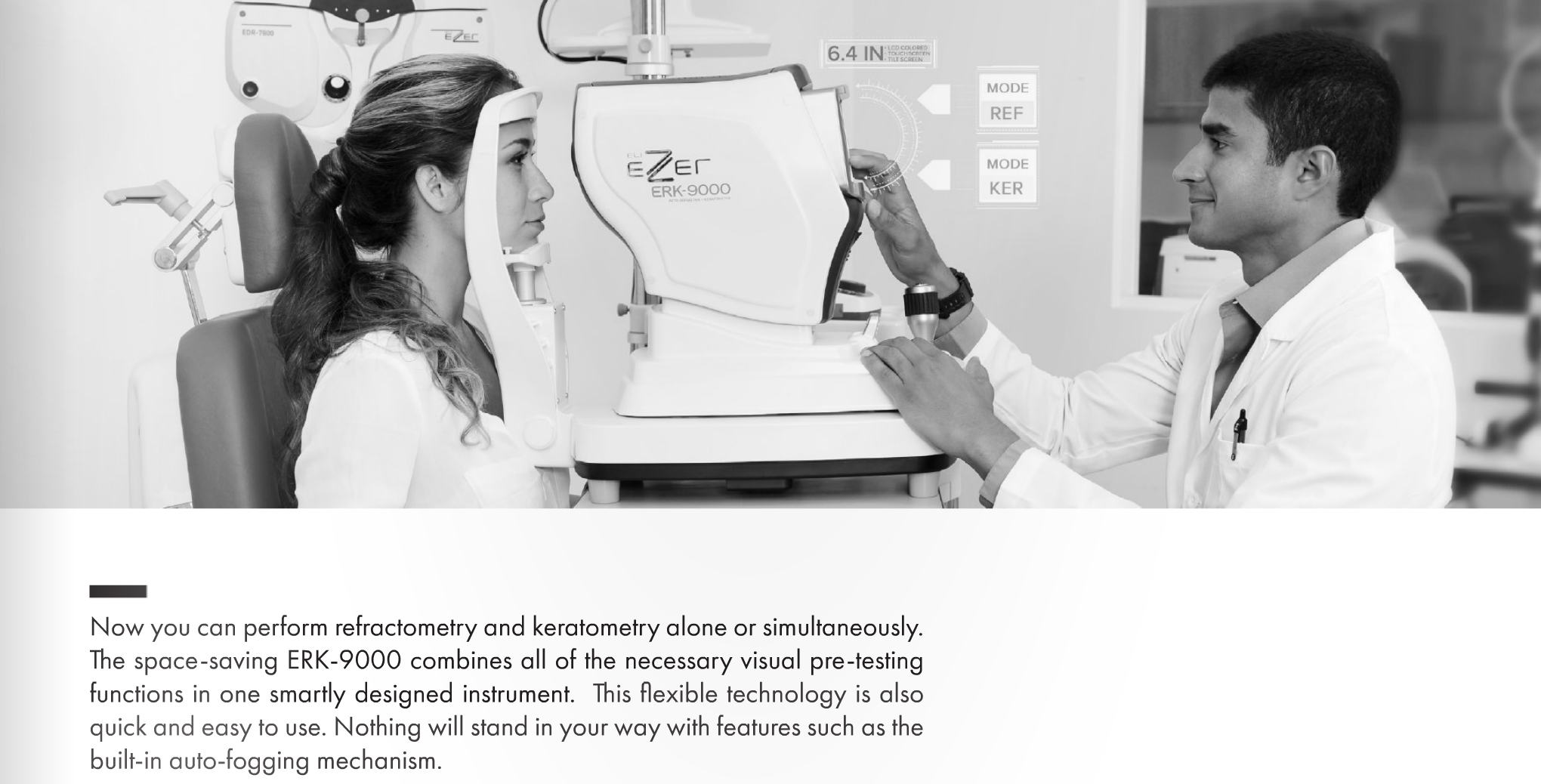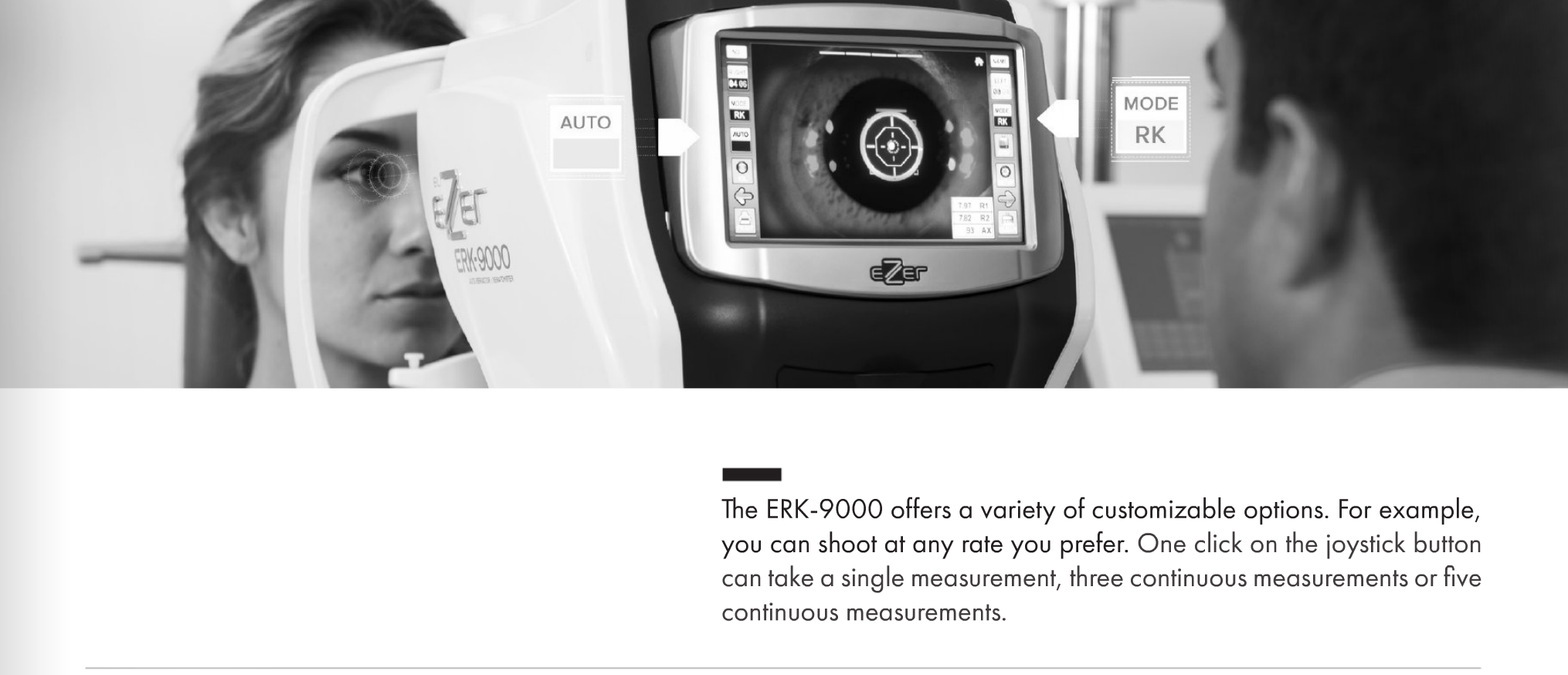 Automated Lensmeter:
  EZER ELM-7800-
The Ezer ELM-7800 Auto Lensmeter offers a fast accurate way to measure all lenses, including:
| | |
| --- | --- |
| Single Vision Lenses | Progressives Lenses |
| Bifocals Lenses | Prism  Lenses |
| Trifocals Lenses | Contact Lenses |
LCD
5.7 TFT LCDPilot Lamp
Indicates power on/offNose sider
Used to measure the PD of framed lensesLens Holder Lever
Used to move the lens holder, to hold a lens and to remove a lensNosepiece
Place lens for measurement

Read Button
Used to read the measurements collected

Marking Level
The Handle is to mark the lens

PD Box
Assists in various lens measurements, as well as PD measurements
Acuity Chart:
  EZER EDC-2600
-Includes wall mount, wireless remote.