Description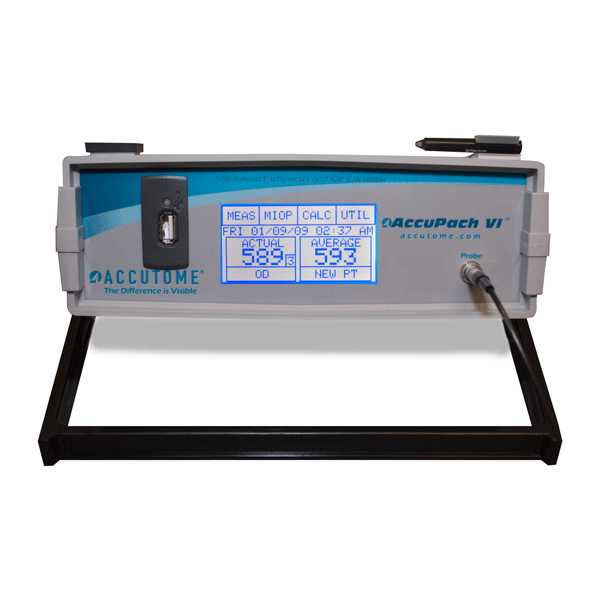 Only the AccuPach VI has Digital Signal Analysis, which offers outstanding accuracy and repeatability. The built in IOP conversion makes calculating IOP quick and easy. The voice output allows the operator to focus completely on the patient as the AccuPach VI verifies the measurements out loud.
Easy-to-use – User-friendly touch-tone screen allows the user to master the AccuPach VI in minutes.
Patients are #1 – Revolutionary voice output feature calls out readings, allowing the user to concentrate more on the cornea.
Superior Accuracy – State-of-the-art digital technology (Accutome's Digital Signal Analysis), combined with a probe sampling of 65 MHz, ensures precise readings.
USB Interface – Link to computer or printer via USB Memory Stick.
Confidence – Digital waveform analysis helps to ensure measurements are properly aligned.
IOP Correction Calculation – Converts IOP measurements in seconds.
Portable – The AccuPach VI is desktop, slit lamp or wall mountable.
Flexibility – Adjustable handle/stand allows viewing on different angles.